Fibreglass Reinforced Plastic
We pride ourselves on our reliability and quality of our fibreglass reinforced plastic, GRP mouldings and mounting block products. We have retained an experienced team of highly skilled laminators and finishers and consider ourselves to be fibre glass craftsmen. We constantly monitor our quality control and inspection at all levels of production. We at Martello Plastics monitor customer feedback to ensure the highest possible customer satisfaction.
We offer a complete service – from pattern and mould making through to production – whether it be high volume or a one-off special-to-purpose requirement.
Our family run business has grown over the years but we have never lost our commitment to the customer and are proud of the fact that from your first contact with us through to the delivery of the finished product you will have confidence in our ability to interpret your requirements thoroughly and offer a first class service.
Contact us now for more details, or to make an enquiry.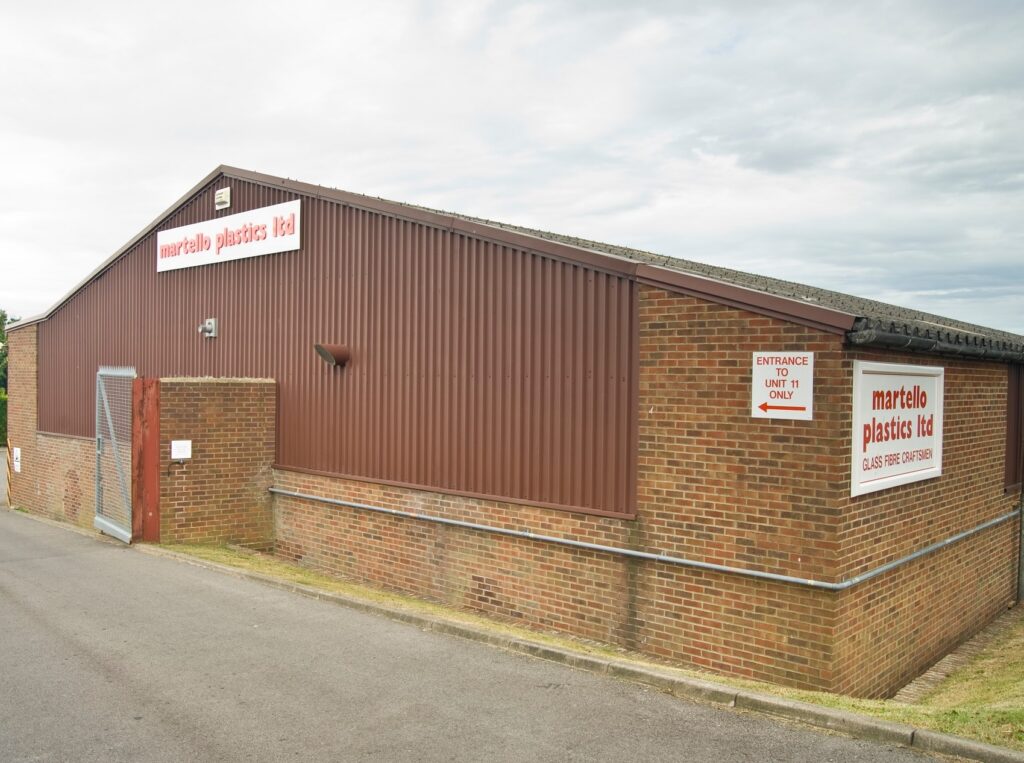 Our years of GRP knowledge and experience will provide you the customer with a quality GRP product together with an excellent service along the way. We are able to manufacture GRP mouldings from Dormer windows, Canopies, Columns and Cornices for the construction industry through to water tanks, electrical covers and jointing boxes. Over the years we have accumulated knowledge to specialise in underground electrical jointing boxes, water tanks for road sweepers, internal vehicle linings for the automotive industry, using various types of resin from standard lay up resins to BS476 Class 0/Class 1 fire retardant.
Our in house skills include the manufacture of patterns and moulds for our diverse production output to suit customer requirements.